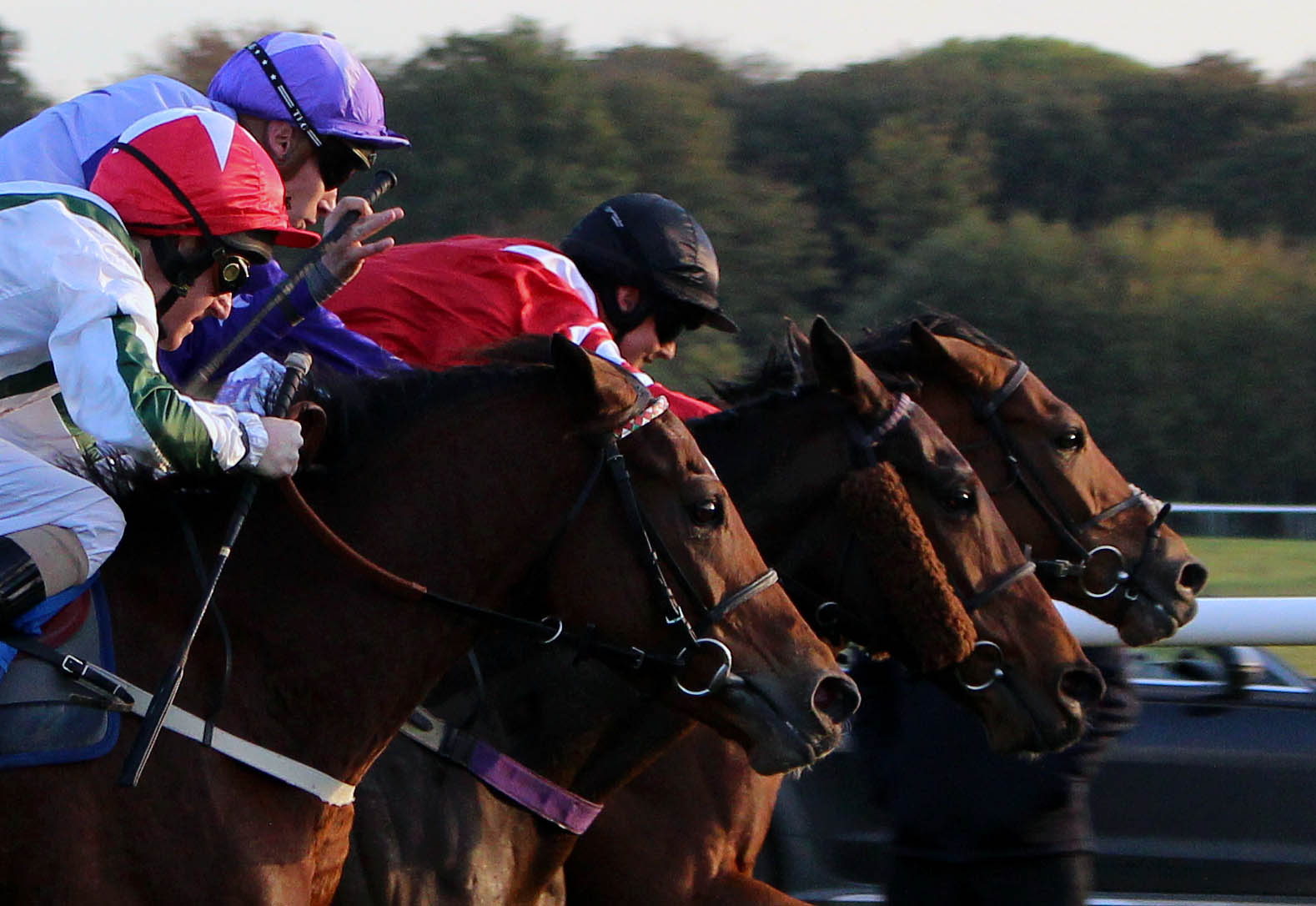 John Bozza
Chief Executive Officer
John has over 30 years' experience in the broadcast and telecommunication sector and has a wealth of experience across a broad range of technologies and market sectors. He has a reputation for facilitating competitive growth and building first class teams committed to outstanding customer service and delivery. John was appointed as CEO in March 2017 having previously held roles as Commercial Director at SIS LIVE and Sales Director EMEA at Arqiva.
John is responsible for establishing RaceTech as the technical service partner of choice for UK racing and maintaining its best in class reputation for service quality and innovation. He holds an honours degree in Electrical and Electronic Engineering and an MBA.
In his spare time John is a keen runner and this year completed his tenth London Marathon.
Julie Grigg
Company Secretary
Julie-Marie qualified as a Chartered Accountant in October 1985 after having gained an honours degree in Modern European Studies (History and Politics majors). She is a fellow of the Institute of Chartered Accountants in England and Wales (ICAEW).
She has been with the Company since September 1991, having moved into industry from audit. She started her time as Company Accountant, being shortly promoted to Financial Controller and Company Secretary.
During her time at RaceTech she has seen the Company go through many changes both ownership and style, starting with a semi-governmental owner and accounting structure, and culminating in the commercial organisation that it now is.
In her spare time she volunteers as a scout leader and as treasurer to a charity for the aged. She also dances and still takes the odd dance exam to keep fit.
James Gray
Commercial Director
James has nearly 20 years' involvement working in sports broadcasting, since graduating with a degree in Film and Video production. From his first job as a Camera Operator, covering horse racing for The Racing Channel, he has gained a wealth of experience working in both field based OBs and gallery based production. James worked in Engineering and Operational Management roles before joining RaceTech in 2015 as Operations Manager. James moved to Commercial Director at the start of 2018, and has since been working to build and strengthen the relationships of the business with our clients and stakeholders.
Kate Hills
Head of PR and Marketing
Kate began her career began at the BBC press office as a publicity executive and PA to the Head Corporate Communications. Her passion for horse racing, combined with her PR & communications experience led to a role as marketing executive with racecourse group Arena Leisure.
She was promoted to Director of PR & Comms for the group which then became Arena Racing Company (ARC). Kate joined RaceTech in 2016 during the company's 70thAnniversary. With strong connections throughout the horse racing industry and sports media, her focus lies in promoting and maintaining the RaceTech brand as the leading outside broadcast and technical facilities provider to UK racing.
Paul Newman
Director of Engineering and Operations
Paul joined RaceTech in 2017 and heads up teams delivering the TV outside broadcast service, planning, IT, installations, R&D, media and engineering. Paul's team are based throughout the UK with core functions at Raynes Park. Paul is instrumental in driving operational efficiencies while delivering service excellence to all UK racing customers and stakeholders.
Paul has worked within the broadcast industry for 30 years qualifying as an engineer at the BBC before embarking on a career that includes international experience in OB and SNG before moving onto senior operational positions at Discovery Channel and NBCUniversal. More recently Paul gained first hand commercial experience as a strategic account director at Arqiva.
Paul is an enthusiastic runner and regularly participating in marathons and raising money for charity.
Myles Francis
Health and Safety Manager
Myles has been involved with health and safety for over 20 years, including 13 years as an Inspector with the Health and Safety Executive. He also spent time as the Health & Safety Manager for one of Europe's leading airlines, as well as time as an independent consultant working for a number of UK police forces. Most recently, he worked for the leading safety consultancy in the world of film and television production, where he supported a wide range of productions including the 2015 Rugby World Cup and the 2016 Rio Paralympics.
Away from work, Myles is a keen amateur genealogist and a fan of Oxford United FC and the Arizona Cardinals American Football club.
Bob Ivey
Head of Human Resources
Bob has nearly 30 years of experience as a CIPD-chartered HR professional and has been Head of HR at RaceTech since August 2017. He has a diverse background with a range of experience across various areas and has previously worked with the Ambulance Service, the Film Council and the V&A Museum, as well as extensively in the not-for profit and public sectors. Bob leads on our people strategy, offering pragmatic support, advice, and guidance to the management team and staff on all HR matters.
Andy Peverell
Racing Operations Manager
Andy joined RaceTech in 2001 and has responsibility for the Starting Stall Operation, Public Address and Transport Department,but has previously spent time looking after the RaceTech Outside Broadcast Operation and Health and Safety. Andy has overseen the replacement of the UK starting stall fleet and been instrumental in developing a stall handler training programme that can lead to BHA Accreditation.
Andy originally had a successful career in the Transport and Logistics Industry holding a Diploma in Logistics and working for TNT Automotive International in strategic account management positions , and Acumen Logistics as UK General Manager working closely with major companies like Land Rover, GM/Vauxhall Motors, Ford and BMW.
Andy is an ardent horse racing enthusiast, and also particularly interested in Rugby Union and Cricket.